Exley
Founder, April 2016–Present
While participating in The Leading Strand I partnered with Julia Basso of the Suzuki Lab, part of the Center for Neural Science at NYU, to find a solution for communicating her scientific research to the general public.
I came up with Exley, a Facebook chat bot that reaches out daily with simple multiple choice questions about how you're feeling, and various cognitive tests throughout the week. At the end of each week the bot sends back a report of how you're doing in relation to when you exercised.
Our work was featured in FastCo, Smithsonian Magazine & The Verge.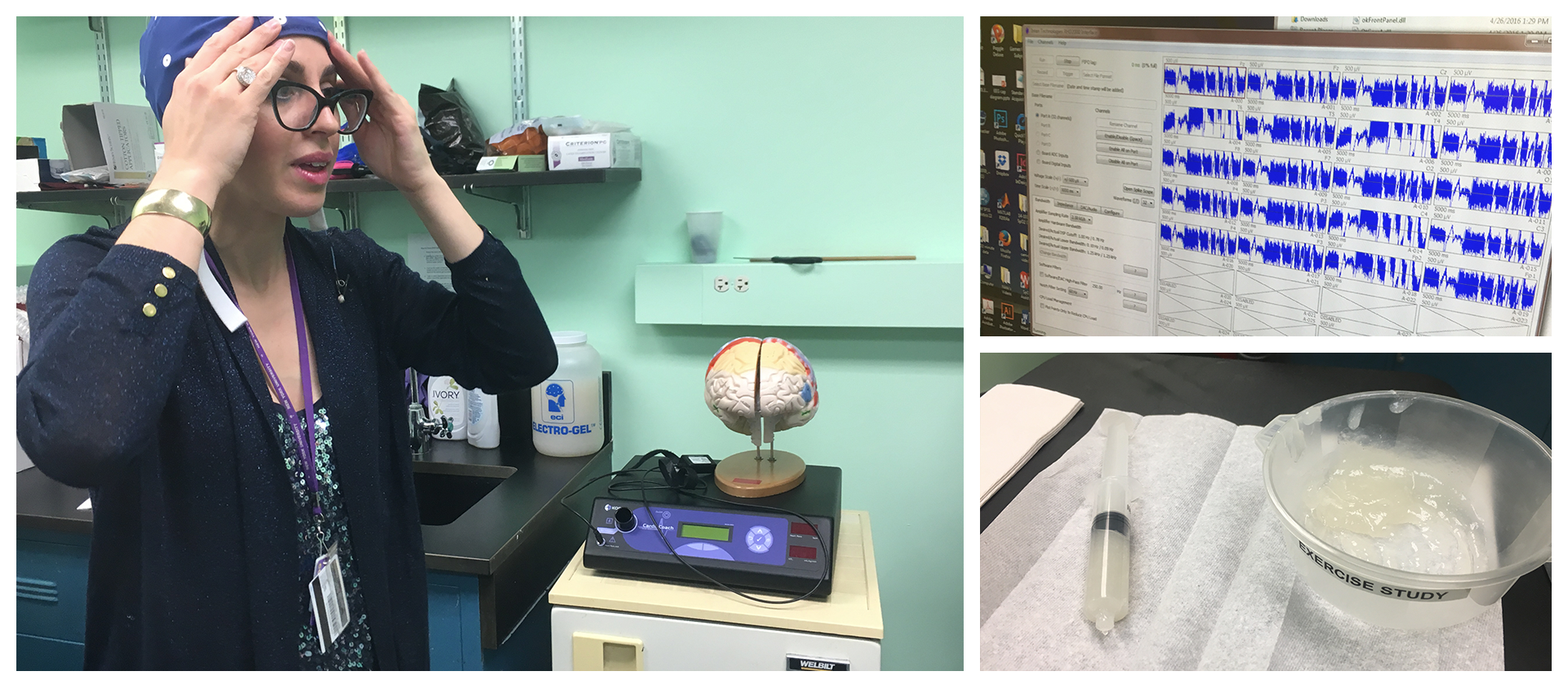 Research, Hypothesis & Testing
I worked with Julia combing through her research and observing her studies in the lab. After identifying a few key points came up with this hypothesis: If we make research accessible to individuals, through prompted tracking and valuable feedback loops, they'll show more active interest & self-motivation.
A chat bot made the most sense for prompting users and capturing data, and the audience I was hoping to engage uses Messenger, so I started working on the MVP.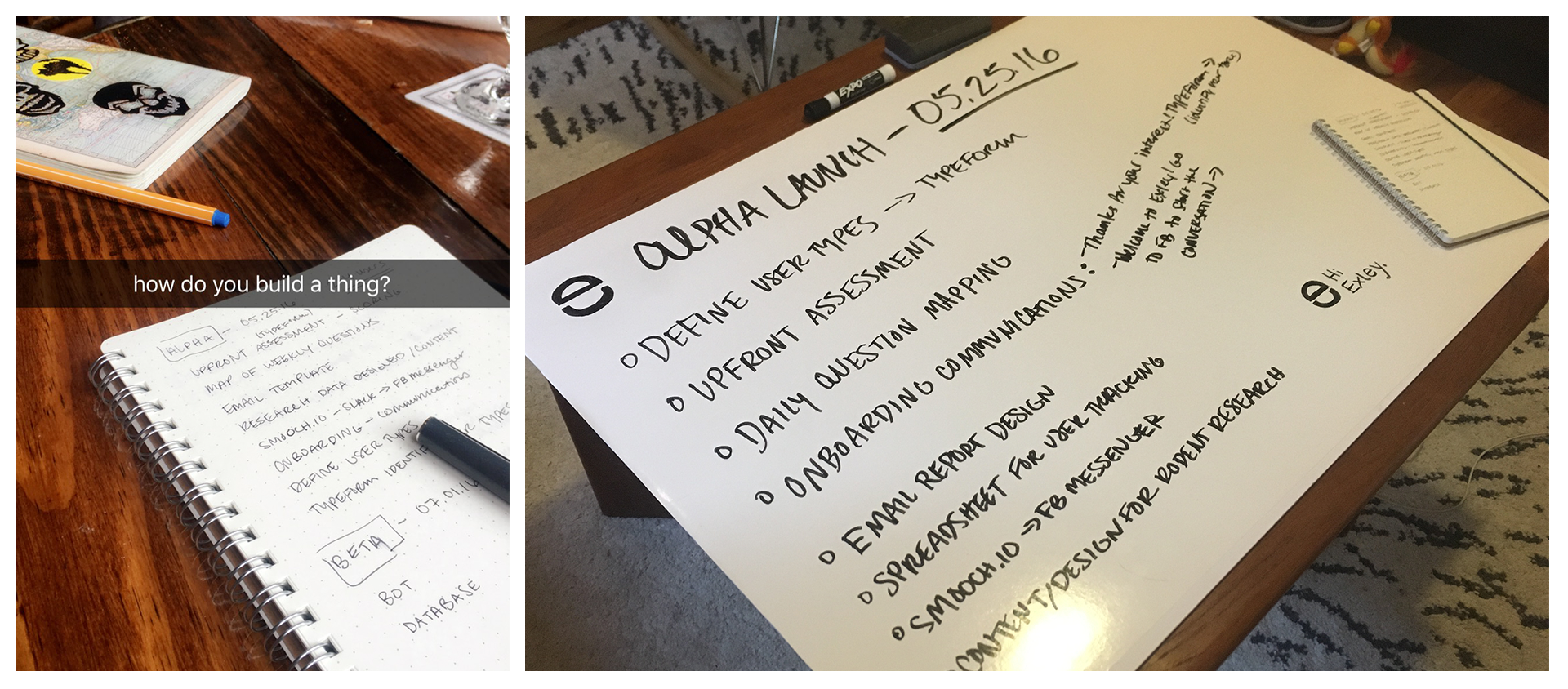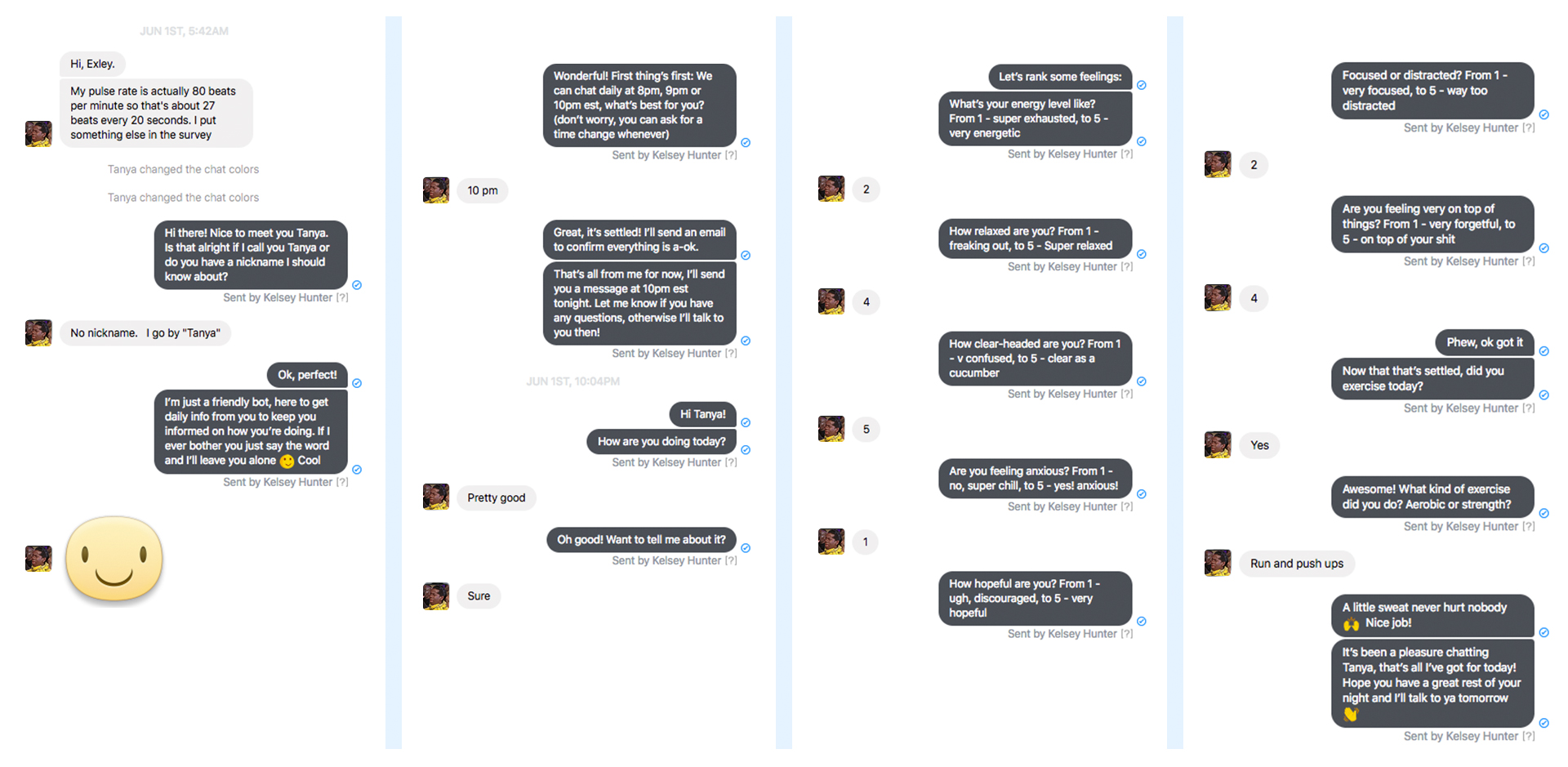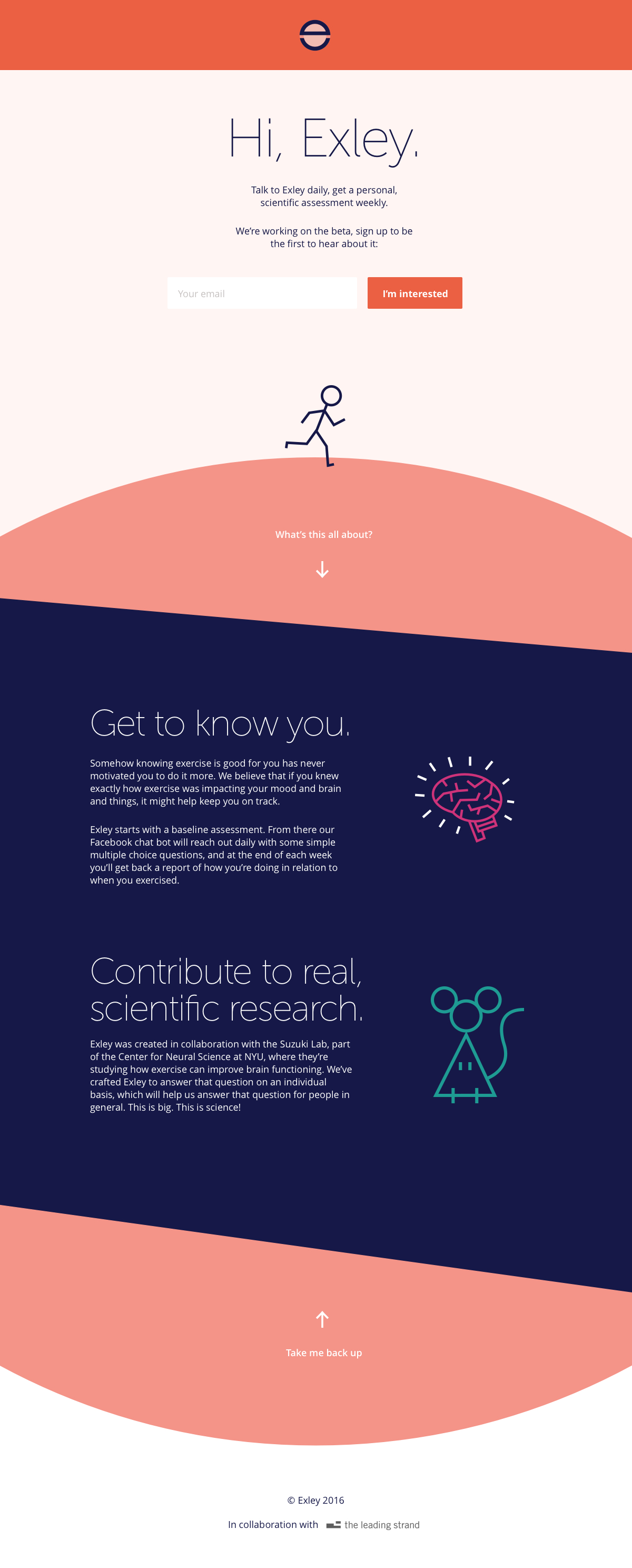 Case Study
After a 6-week MVP I put together a case study of one of the users to display at an exhibit at Pratt: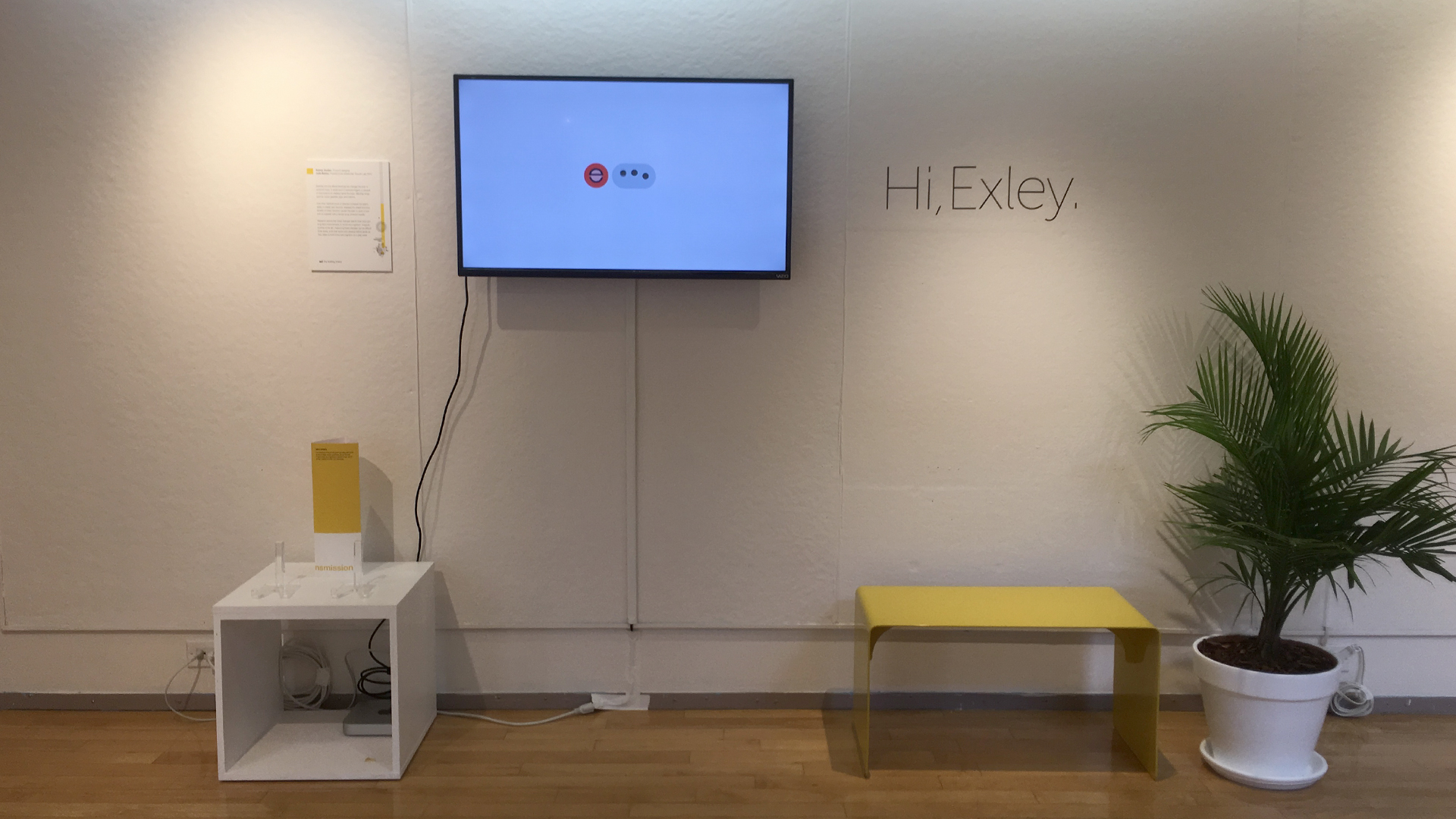 Validations & Learnings
Prompted, natural data logging
Consistent long-term use
Data supported behavior
Success in refined audience
Technical difficulties: Time zones!
Bot personality: Human or no?
Unclear value in data feedback
Opportunity for expanded data tracking