Vive
Research, UX, Visual, Product Management, Brand & Marketing
Director of Design, May 2015–December 2015
Vive is a subscription service for booking on-demand blowout appointments at over 150 partner salons throughout New York City. The team went to Y Combinator in June where we created the entire brand and product experience that resulted in a web app, iOS app and digital marketing campaigns.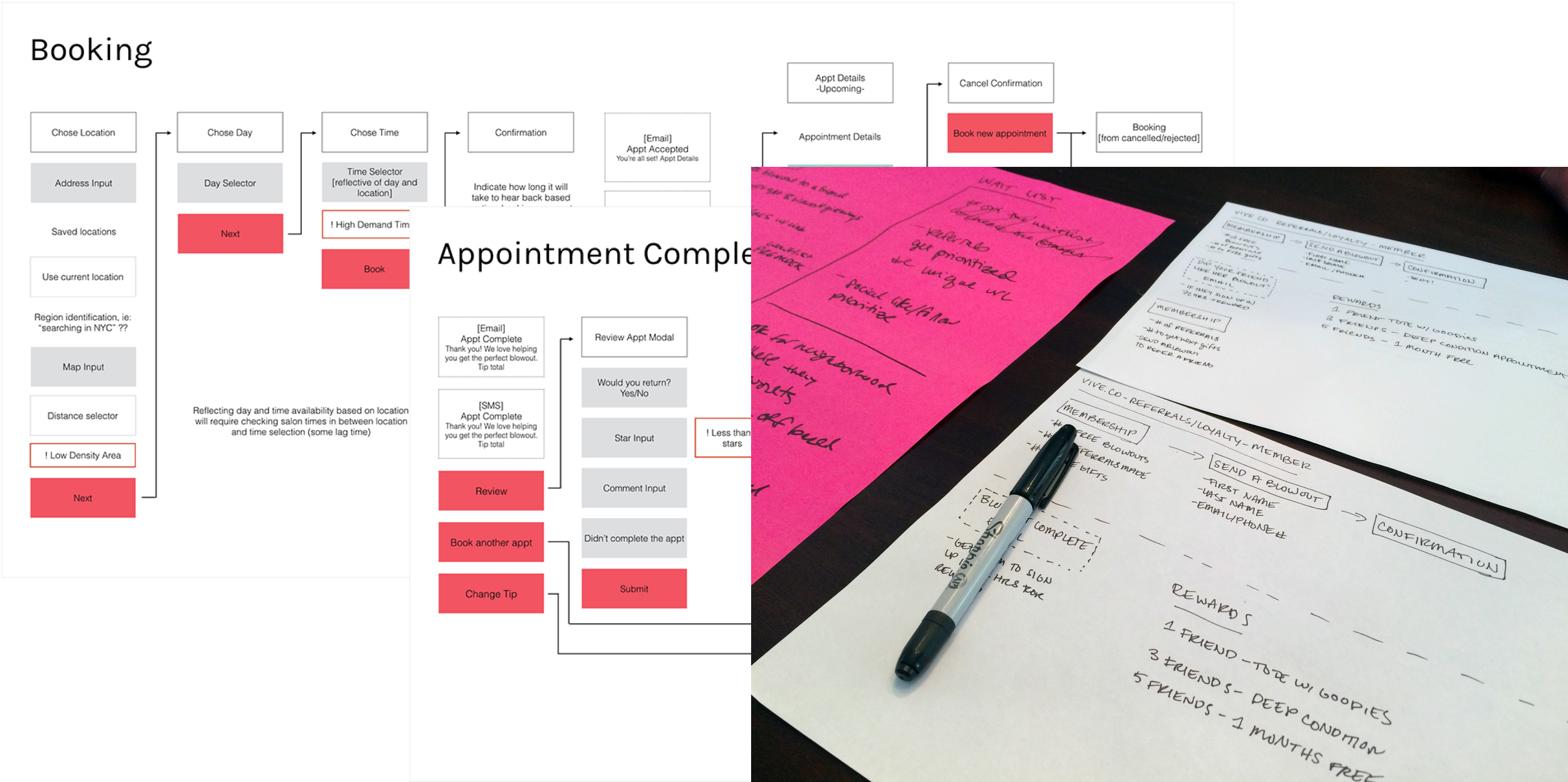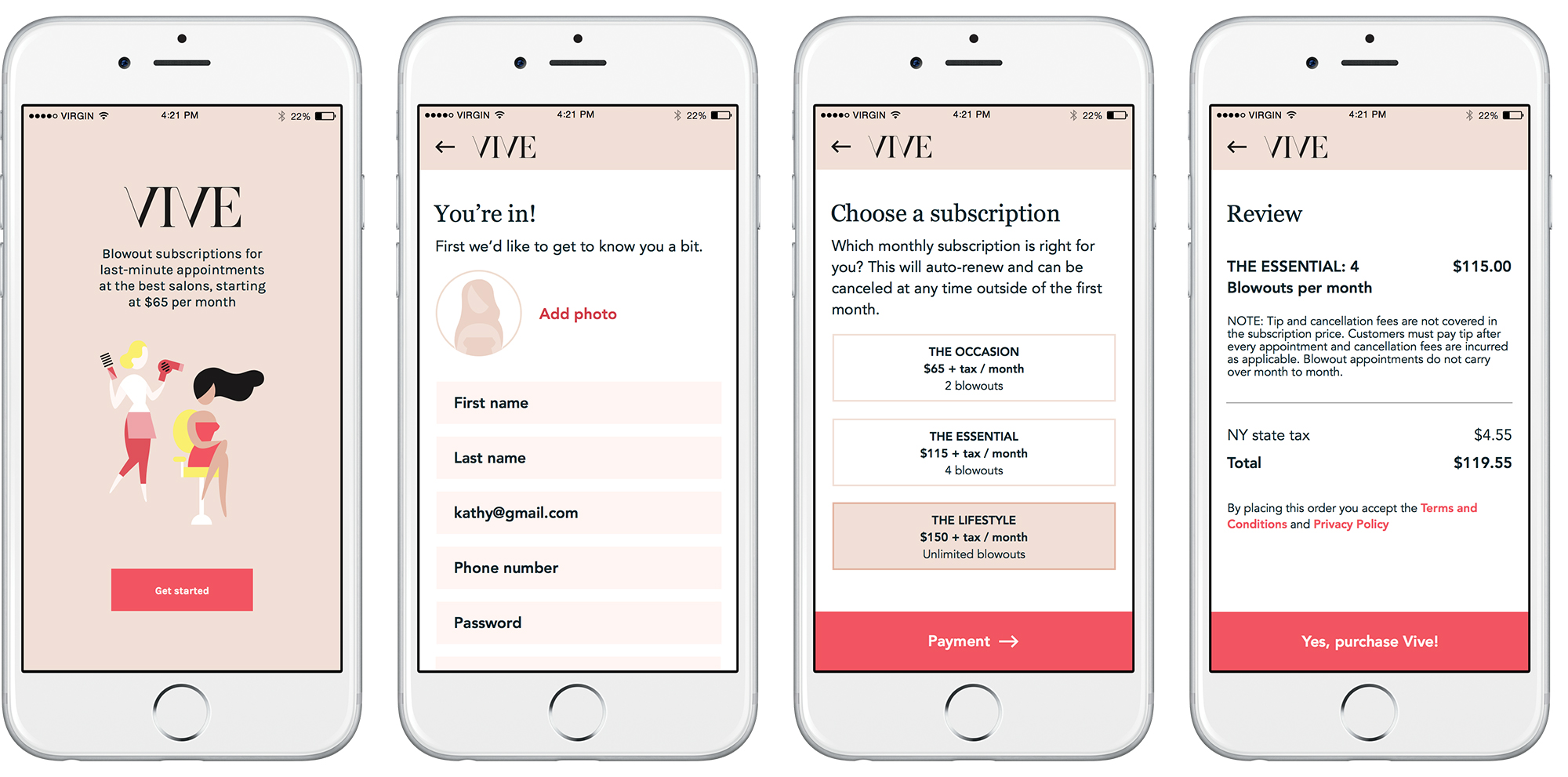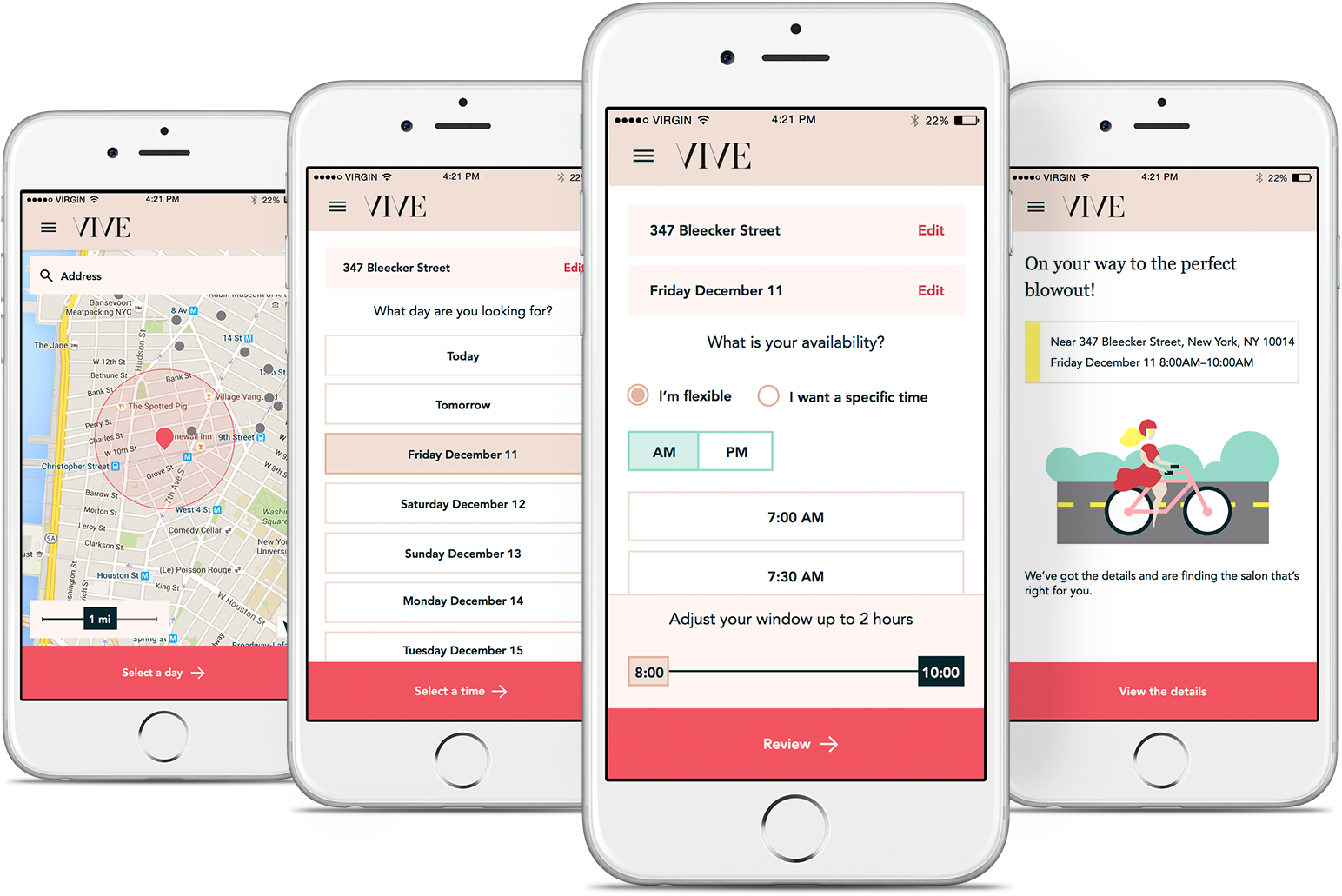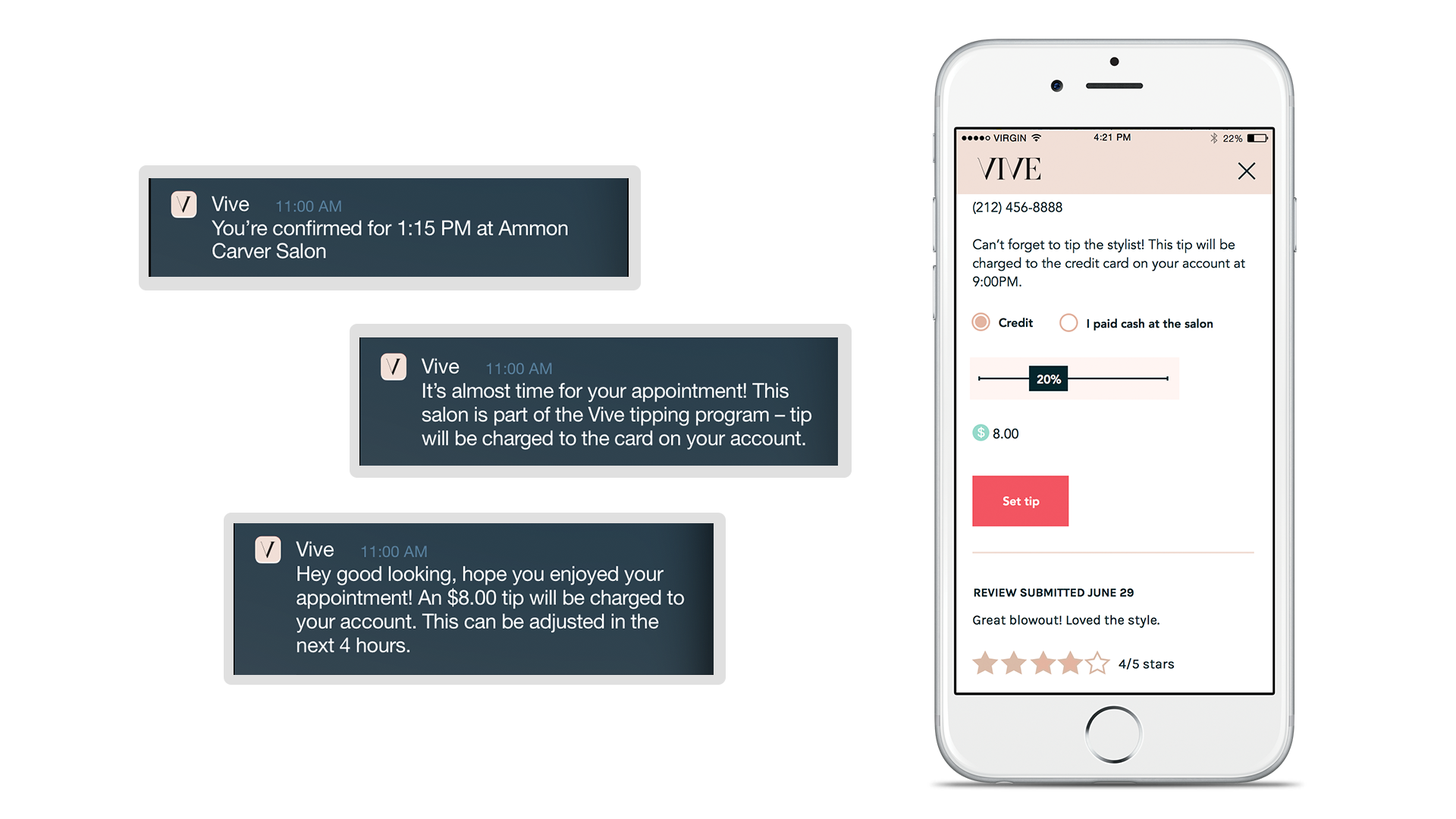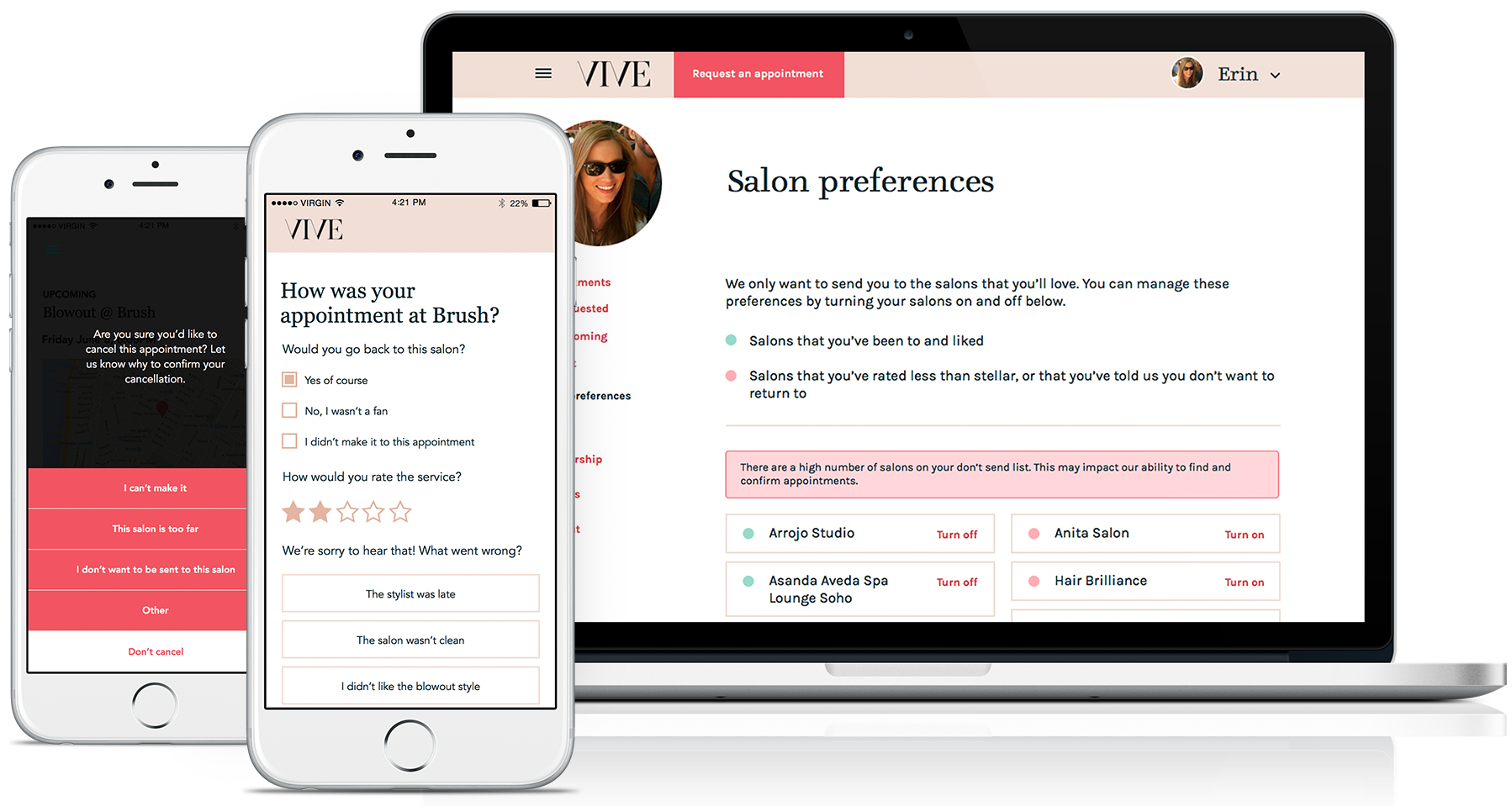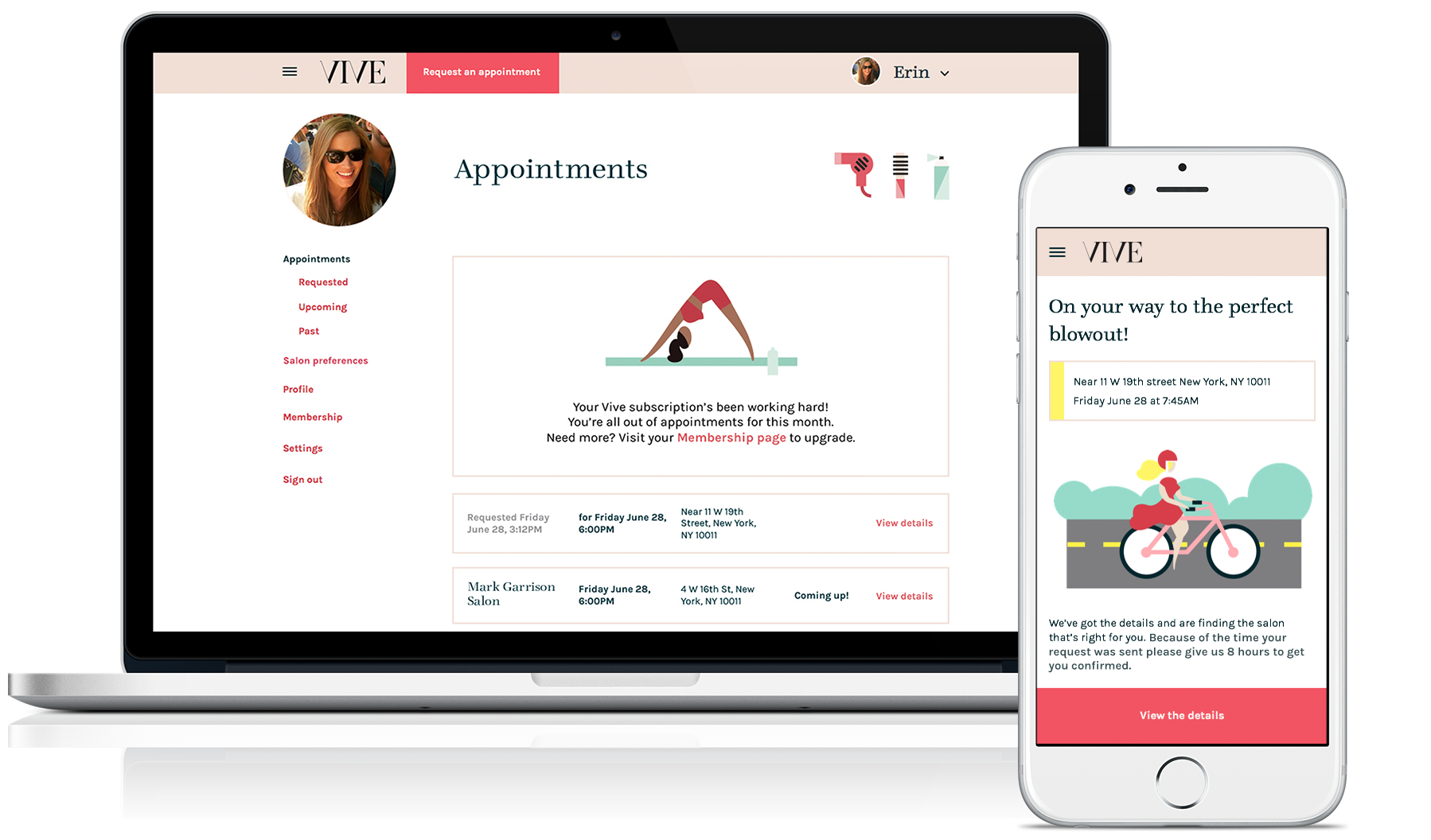 Validations & Learnings
Widespread behavior change
Increase in confirmed bookings
Decrease in mistaken bookings
Decrease in cancellations
Choosing your salon matters
Marketplaces make eachother happy
Subscriptions need to be all-inclusive
Multi-touchpoint experiences are hard
Brand & Marketing
A fresh color palette, playful illustrations and photography that exemplified the feeling of being at the salon.